Qi Gong: The Foundation of Self-Healing
Posted by Pam Hellens on 11 July 2019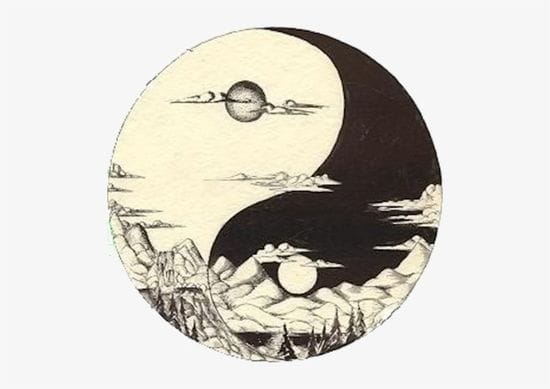 Qi is a life force inherent in all things, translated literally it means "air" or "breath". It is "... the force that makes up and binds together all things in the universe", (Acupuncture and Massage College, 2017). Qi is the Life Force that powers you, animates you and makes you unique.
Qi is all pervasive, that is it moves in all directions - but when it ceases to move/flow life as we know it comes to an end. Qi is expressed in many forms eg Qi of birds is different to the Qi of trees. In the consideration of Calligraphy Health our primary focus in building Qi for good health is with the following four types:
Yuan Qi (innate Qi) passed on to you at conception this is what you inherited from your parents, this is what you are born with and it is internal.
Wei Qi (external Qi) this Qi exists in the natural external world, it is what you acquire and build-up on a daily, weekly, monthly basis through lifestyle and internal energetic practices such as Calligraphy Qi Gong.
Zong Qi that is produced by breathing.
Ying Qi this is Qi that is derived from the food we eat.
The word "Gong" means effort over time. Basically, to reap the rewards, you must put in the practice or Gong. It is through practice/effort and the cultivation of Qi over time that positively affects the balance and harmony of Qi/Life Force flowing through the human body.
When we practice Calligraphy Qi Gong we are acquiring Wei Qi, adding this to our Yuan Qi, to develop a bigger/stronger store of Qi that we can utilise for health and healing. Putting "Qi" and "Gong" together is best described as the cultivation of Qi over a period of time. It is effort based, meaning the more you practice the better the results.
When used internally (as opposed to externally eg Martial Arts or Medical Qi Gong) Qi can be employed to improve blood circulation, help deal with stress or illness, remove blockages in the body that inhibit the flow of Qi, boost the immune system, and help with a multitude of dis-eases and illnesses. Simply put the practice of Qi Gong creates a healthy environment where dis-ease can no longer actively survive - this is the ultimate foundation in the creation of self-healing, good health, happiness and longevity.
Moreover, as your practice advances (remember this is the "Gong" part of Qi Gong) your body is affected at a cellular level. By creating the environment you want through your intention/mind (to: Mind), you have the ability to change your "cell's memory" and your DNA blueprint. This is the highest level of Qi Gong - to control and change cellular structure in the body through the mind.
Getting Intimate with the Dan Tian
Although there are three major Dan Tians it is the Lower Dan Tian we refer to here as the "Dan Tian". Its location is approximately three finger widths below the navel and about 1.5 - 2 cm inwards. It is also closely related to the kidneys both anatomically and from a Traditional Chinese Medicine viewpoint.
The Dan Tian is where Qi is stored: the Yuan Qi you are born with and the Wei Qi you collect over time. It works a bit like a bank, the more you put in, the more you have to draw upon. This is where you build your energy reservoirs, where the Qi you collected is stored ready to draw upon and where the life-giving energy of Qi is circulated from when needed throughout the body.
For Calligraphy Health the Dan Tian is one of the main focal points this is what sets it apart from other Qi Gong practices and fast tracks one on the road to health and happiness. Getting your Qi moving is of the utmost importance in helping with both your circulation from a Western perspective and the circulation of the life-giving force of Qi from an Eastern perspective. In either system without good circulation good health is just not possible.
Now we know a little bit about what Qi Gong is and the importance of the Dan Tian let's take a look at how it all fits together in making Calligraphy Health training one of the most powerful self-healing internal energy practices you will ever undertake.
Calligraphy Qi Gong Training
Training in Calligraphy Qi Gong has two main-steps in its development:
Receiving energy - Receiving energy is the primary method for taking Wei Qi into the body. Through specific points in your anatomy Qi is drawn into the body. It can be received and stored or circulated immediately through the body.
Circulating Energy - Circulating energy follows on from receiving energy. Circulation throughout the body is activated through a combination of Breath (to: Breath), Mind (to: Mind) and Movement (to: Movement). This helps to clear blockages/clustered cells, carving a pathway to internal self-healing through the improvement of blood quality, and the function of both the immune system and the internal organs.
Ensuring your practice is not simply a dry physical movement, you learn the importance of the connection between the Dan Tian and the spiral movements (to: Movement) of Calligraphy Qi Gong. The spiral movements create an equal and opposite force in all directions ensuring the movement and circulation (to: Circulation) of Qi to flows freely throughout the whole of the body.
Projecting energy for use by massage therapists, reiki healers, physiotherapists and other body professionals to aid in the healing process is also very real. Although the application of projecting energy beyond the body is not taught in the Calligraphy Health system. Training in Calligraphy Health is highly recommended for such practitioners as it helps to develop their own Qi resources - receive, store and circulate Qi before using it in healing. As well, the patient receiving this energy must be open to the idea of this treatment, otherwise their cells will work against your projected energy and intent. The ability to heal in this manner also lies within your own heart. For without compassion, and an unconditional love of people and your job, the system of projecting energy for healing we are describing will not work.
Breath, Mind, Movement - a Moving Meditation
Breath, mind and movement are the foundations to get Qi flowing through the body. Movement starts with what seem like physical exercises. Once you have cells memory, that is the body remembers the movements without having to think too much, then the space for real change starts to open up. Breath and movement start to integrate, bringing with it a deep sense of relaxation. In a state of relaxation, combined with cells memory (allowing the body to move automatically), Qi can flow freely through the body.
Combine that automatic movement with a thought from the brain and we can start to control Qi and blood circulation through the body. This is when the power of the mind or intention starts to have its greatest impact - making long term changes to the cellular structure of the body.
Immediate Results
"Controlling the breath and thus calming the nerves, is a prerequisite to controlling the mind and the body", Rama Swami, Ballentine R., M.D., Hymes, A., M.D., Science of Breath: A Practical Guide, 1979
When practiced correctly one's attention is focused inwards, that is, we start to pay attention to what's happening internally. Our body and mind start to connect to talk with one and other, to be aware of what the other is feeling and doing. These first steps in awareness to the body/mind awareness bring with it immediate results that include:
Activating the Para-sympathetic Nervous System cultivating a state of Cells Smiling - active relaxation, feeling centred, grounded, happy and at peace.
Increasing circulation of oxygen, nutrients and information giving an immediate boost to ones' life force/vitality.
Improvement of blood quality and circulation helps with problems of high blood pressure and associated problems.
Establishing a connection between Body, Mind and Spirit bringing with it a feeling of spaciousness, freedom and fluidity.
Improving circulation to the joints, enhancing mobility and function whilst minimising pain.
Increased balance, coordination, and improved posture.
Long Term Benefits
Over time (the "Gong" in Qi Gong) the accumulation of short-term benefits through daily practice helps in the development and optimisation of the body's internal energy systems through reprogramming of the mind. This in turn accelerates cellular regeneration or Cells Evolution showing up as:
Improved function, mobility and vitality of the human body through increased delivery of oxygen and nutrients to every corner to the anatomy.
Improved elasticity and functioning of the internal organs greatly helping the organs of digestion stomach, intestines and bowel.
Boosting the vitality of the immune system establishing ongoing good health into old age.
Strengthening the function of the organs and glands rejuvenating the health of the entire body.
Bringing about the deepest level of Cellular re-structuring through the replacement of old unhealthy cells with new healthy ones.
Giving clarity, focus and alignment to ones' life purpose and feeling comfortable and grounded and happy with one's reality.
As evidenced by a study based upon 6410 participants across 13 countries the efficacy for the practice of Qigong (and Tai Chi) holds great potential for improving quality of life in both healthy and chronically ill patients. These benefits include: bone health, cardiopulmonary fitness and related biomarkers, physical function, falls prevention and balance, general quality of life and patient reported outcomes, immunity, and psychological factors such as anxiety, depression and self-efficacy (Web: A Comprehensive Review of Health Benefits of Qi Gong and Tai Chi).
The outcomes of Calligraphy Qi Gong are very real as evidenced by many of Master Zhen Hua Yang's students. Through calming the nervous system and greatly reducing the symptoms of stress and anxiety short term results are immediate. Over the long-term the ongoing regulation and functioning of the organs brings the body back into a state of harmony and balance or homeostasis. With Body, Mind, Spirit or Heaven, Human, Earth working together as one uninterrupted flow of Qi or Life Force there is also a greater sense of universal connectedness, moving one forward and closer to a deeper understanding of self, benefitting one's life to its fullest.